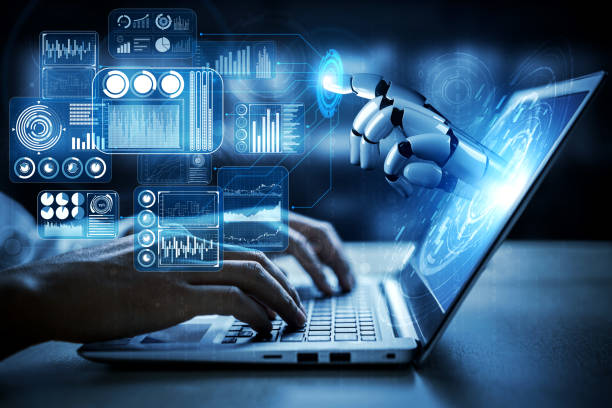 AP automation has changed the way that the finances of businesses are used and managed. This has led to an increase in sales and competition.
Introduction:
In this world of finance and technology, you might always be in search of a way to increase your leads and to optimize your account payables information. Now the question is how can you do this?
There are numerous softwares out there that claim to be providing such services, however, in this article we have done research to bring you the right solution.
Meaning of Accounts Payable Automation?
Well, as you might be running a business or dealing with money in one way or another you will know that accounts payable is what you owe to parties associated with your business. Most importantly, paying your clients, suppliers, and dealers is an essential and significant part of the business. If you are able to be timely in this area of business, you would be able to establish friendly relationships with other businesses. This in terms boosts your credibility and recognition.
Therefore, to assist you in this, you can implement an efficient and trustworthy Accounts Payable Automation or in short, AP automation solution. This technology aims at making everything efficient for your payable processes by removing any mechanical or manual tasks and by being transparent. This provides a business owner a more rigid control over financial and monetary data.
What services can you use to implement AP automation?
Different AP automation companies provide you with various solutions. In this article, we will mention to you the most effective solutions out there.
Intelligent Voice Scanning aided with Touchless Data Capturing:
This procedure works on the intelligence and progress of AI. It extracts the invoices for you automatically and arranges them so that they are ready for collection or further process.
Prediction through AI:
The AI used in this software is usually much powerful and it helps in matching the right invoice with the right thing. For instance, it can sort the invoices in goods purchased, contracts, and ordered goods with its effective AI learning.
Single User Interface:
We know that when dealing with invoices, you need a lot of people and a lot of tabs to be opened at the same time. However, by implementing AP automation, you can do all this stuff with fewer people and with just a single interface making everything feasible and manageable.
Financial Transparency:
AP automation aims at providing you clear visibility of the processes that are going on and provide you with a detailed and analyzed view of your sales, purchases, profits, etc. You can also have an in-depth look at KPIs, successful and unsuccessful discounts, cash flow, and much more.
Reasons for implementing AP automation?
Faster process:
With the rise of technology, now customers can buy anytime anywhere. By implementing AP automation, businesses are able to process invoices 81% faster compared to traditional methods, and payments are almost made on time.
Data-Driven Decisions:
Businesses revolve around all-around data and driven solutions. As mentioned earlier, AP provides you with a detailed picture of finances. These details and data can be used to find out the loopholes in your system and help you and your businesses to grow and improve.
Restructuring staff duties:
As AP automation will save a business a lot of manpower. Therefore, you can use that staff for some other effective work. You can even save expenditure on salaries by hiring a few staff.
Some frequently asked question:
Q. Is AP automation necessary?
We can not claim that it is necessary. But, if you wish to survive in the competitive business world, you always need to be two steps ahead of your competitors.
Q. Can AP automation help you solve invoice frauds?
Not directly, but indirectly, it can aid in solving invoice frauds. This is possible because AP automation makes the process highly transparent.
Q. Can you use AP for other automation systems?
AP automation is an adjustable solution hence can be implemented in various scenarios.
Final Verdict:
To keep up with the pace of orders and invoices, we need to automate most of the processes. This can only be achieved by using a well-tested solution. And you would not find something better than AP automation for your finances.